Showing items tagged with 'archive':
11 October 2015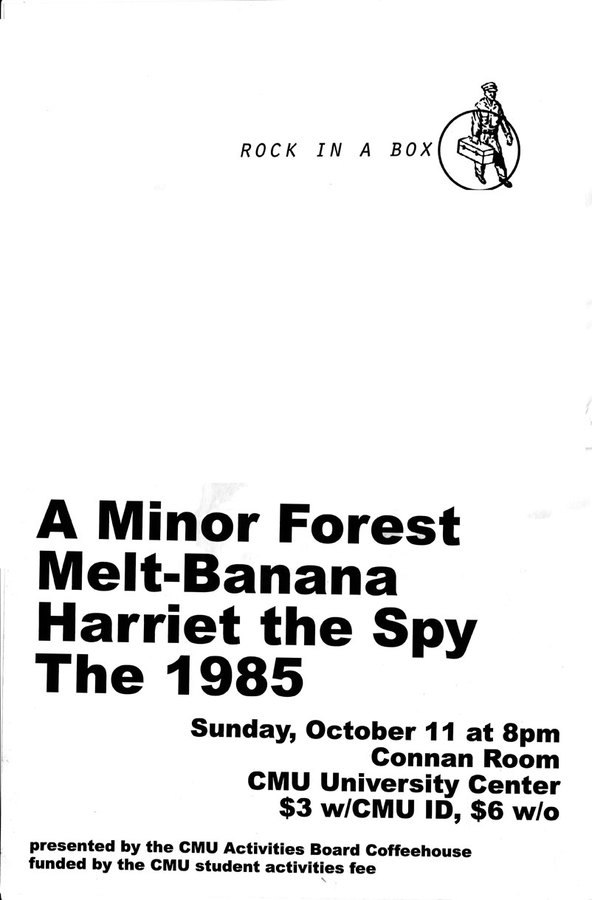 Another Connan Room show, this time featuring my then-local-faves The 1985 at the peak of their powers, Harriet the Spy (who are still remembered fondly by fans of that particular time and place), and Melt-Banana, whose performance I actually missed in 1996 at a show that has a very seminal place in my adolescence. A Minor Forest headlined; at the time, I had their CD Flemish...
Read more
11 October 2015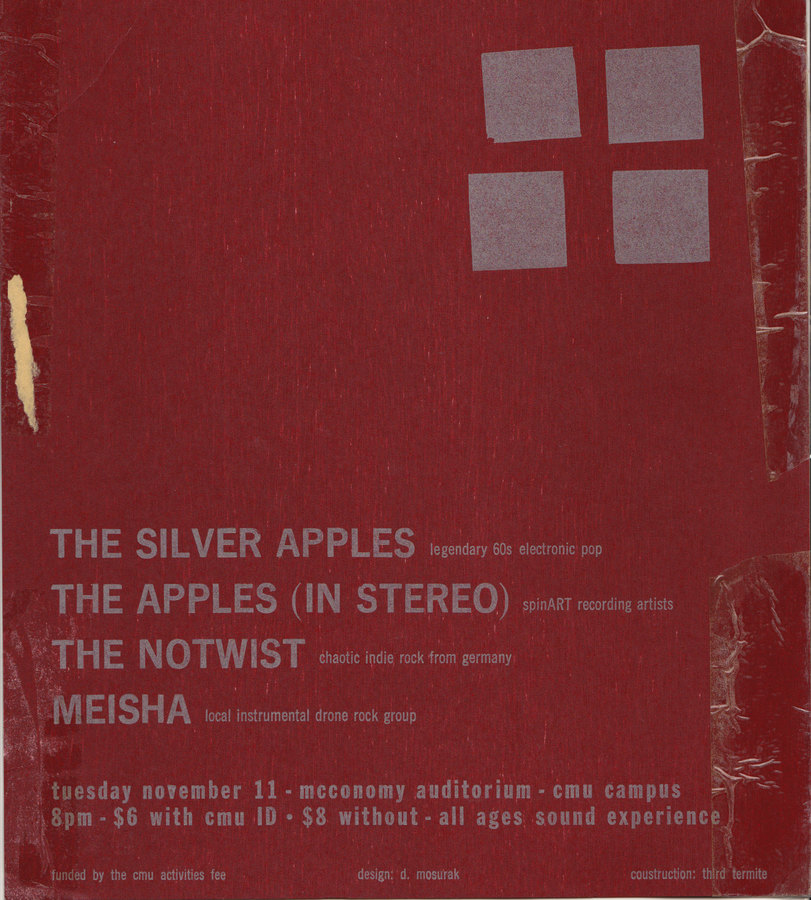 A battered but intact poster from a concert at CMU that I remember attending my freshman year of University. Doug Mousrak who I am still friends with organised this and designed the poster, which has a lovely, shimmery metallic feel to it that probably doesn't come across well in the scan. This was a great concert, as I was quite a fan of Apples in Stereo at the time, liked the...
Read more